Men's Prayer Breakfast
4th Saturday of each month, 7:30AM, Grace Baptist Church Fellowship Hall
Come and join our Pastor and other men in fellowship, prayer, and a hot filling breakfast.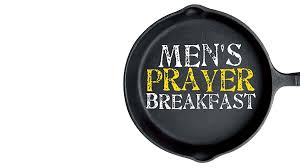 We have an awesome youth group at Grace Baptist Church!  We are ready and excited to welcome other teens into the group and share the love of Jesus with them! Our teens are very active in visitation, youth choir, teen camp, and many other church/youth activities.  Check out events listed in the calendar here.
Reformers Unanimous (RU) is a revolutionary addictions recovery program developed from over a decade of experience working with hundreds of thousands of addicts through the Reformers Unanimous inpatient program. Renowned addiction experts Dr. Paul A. Kingsbury and Steven B. Curington have produced a program that uses a unique spiritual approach to develop lifelong sobriety. If you have tried everything else, and are looking for something that "just works," then this program is for you.
Join us every Friday evening at 7:00 pm for Reformers Unanimous under the leadership of Director Mike Carr and Assistant Director Jonathan Kirkland.  A hot meal is provided after each class.  If you have any further questions contact the church office at 904-266-9532 or email gbcoffice@gbcbaldwin.org.
            
                 Mike & CherylCarr                  Jonathan & Kim Kirkland
RU 10 Principles
If God's against it, so are we.  Galatians 5:19-24

Every sin has its origin in the heart.  Jeremiah 17:9, Proverbs 4:23, Romans 13:14

It is easier to keep the heart clean than after it has been defiled.  Proverbs 22:3 & 6:27-28

It is not possible to fight a fleshly appetite by indulging in it.  Ecclesiastes 5:10, James 1:14-15

Small compromises lead to great disasters (or little sins lead to big sins).  Luke 16:10, Matthew 6:24, Romans 6:16

Those who do not love the Lord will not help us serve the Lord.  John 5:18-20, Proverbs 25:15

Our sinful habits do hurt those who are following us.  Romans 14:7, I Corinthians 10:23-24

It is not possible to fight a fleshly temptation with fleshly weapons.  II Corinthians 10:3-5, I John 4:4

We lose our freedom of choice after we have chosen our actions.  The consequences of our choices are inevitable, incalculable and up to God.  Proverbs 5:22-23, 20:17, 9:17-18

God balances guilt with blame.  When we accept the blame for our actions, God, by our repentance and confession, will eliminate the guilt.  I John 1:9
Looking for safe places on the web for the whole family?  Check out our recommendations below: