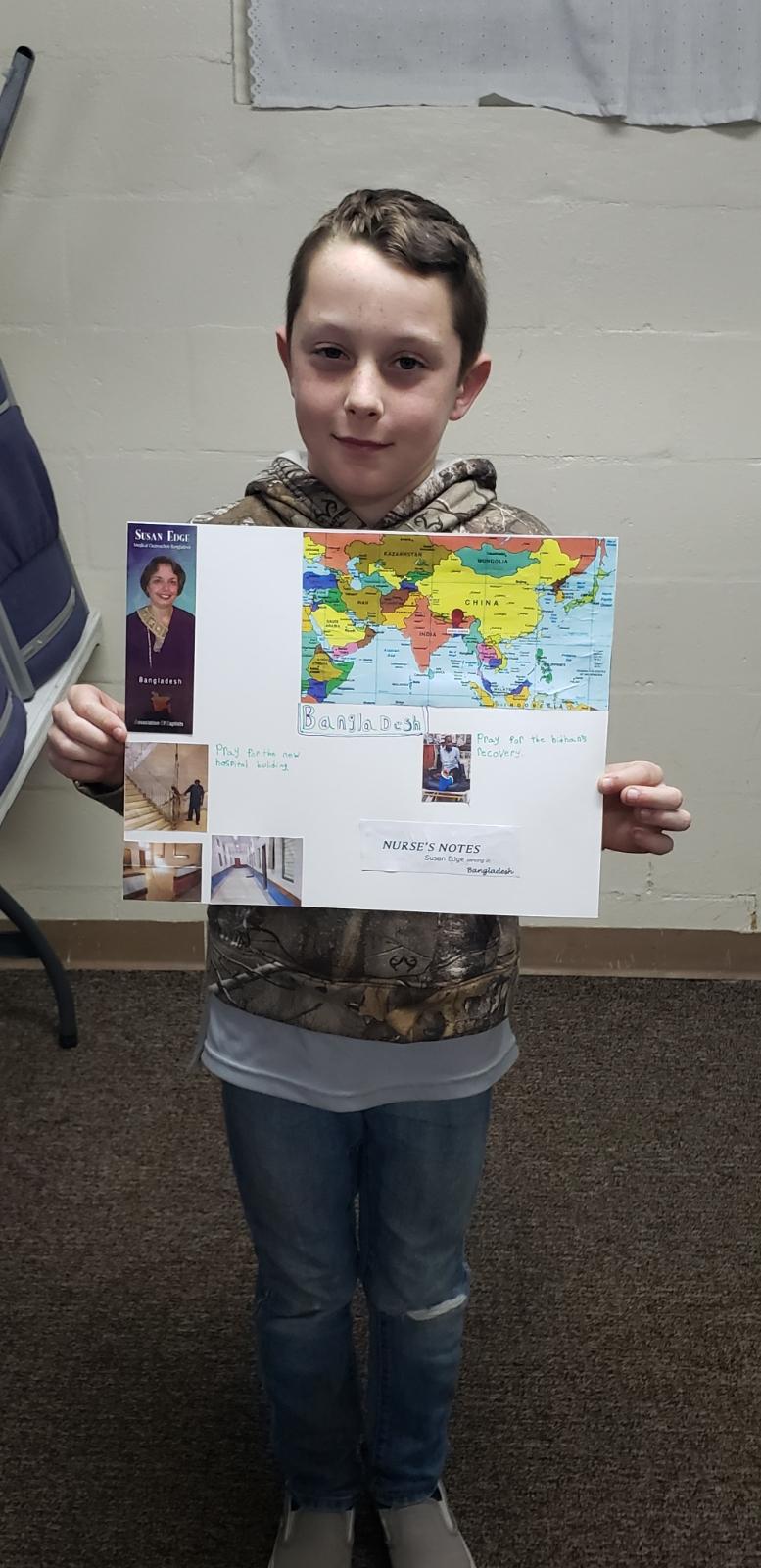 We are so proud of this young man!  Meet Mr. Lincoln Parker. He and his family are members at our church and he has been in Masterclubs for over a year now.
He was selected by the Masterclubs program directors, from A ministry of First Baptist Church of Milford, Ohio, as the 1st place winner of the Mailbox Contest number 3!  To win, Lincoln had to create a missionary poster that could be used as a display board for a missionary our church currently supports.
Congratulations, Lincoln!  Well done!