GCA students have the opportunity to prayerfully and financially support our school missionaries, Rick and Judy Hildebrand, from the Rock of Ages Ministries.  Each chapel service, students may support the Hildebrand's by giving during the offering. All offerings received during school chapel services are specifically designated for the Hildebrand's.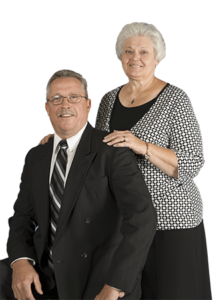 GCA offers classes from Voluntary Pre-Kindergarten (VPK) thru the 12th grade.
VPK

is free, with the certificate you obtain from the Early Learning Coalition of Duval.  Detailed instructions for application of the necessary certificate are here.
VPK hours - 8am - 12:00pm, Monday-Thursday (no VPK on Friday)
please send a snack with your child each day

Kindergarten - 12th Grade

K-12 hours - 8am - 3pm, Monday-Friday
please send lunch with your child each day

Thursday is pizza day.  You may send money with your child to purchase pizza on Thursday only.  Prices and ordering are done in the MySchoolWorx portal.
Day of the Week

School Hours


Monday

8:00a – 3:00p

 

Tuesday

8:00a –

3:00p



Chapel Day - chapel attire; no tennis shoes.


Wednesday

8:00a –

3:00p




 Except early release days.  See

calendar

.

Thursday

8:00a –

3:00p




 

Friday

8:00a –

12:00p




 
Please use the button below to upload photos for consideration to be placed in the yearbook.
GCA uses a variety of curriculums and other resources to educate your child such as; A Beka, Landmark Freedom Baptist, Florida Virtual School, Khan University, Google Classroom and more.
Additional programs offered include Title I services.